The Merchant Marketplace
The Agora Marketplace is filled with a host of business services designed to help your business succeed. Whether you need a website, internet marketing, more reviews, software development, business loan, merchant services, social media, leads, direct mail, security or more the Agora marketplace is for you. We have vetted out leading products with great customer service to help you in many areas of your business. We also continue to create new relationships to offer more products to help. This is all included with your Free Membership. Simply sign up today with no credit card required to see how we can begin to help you.
PREVIEW OF THE MARKETPLACE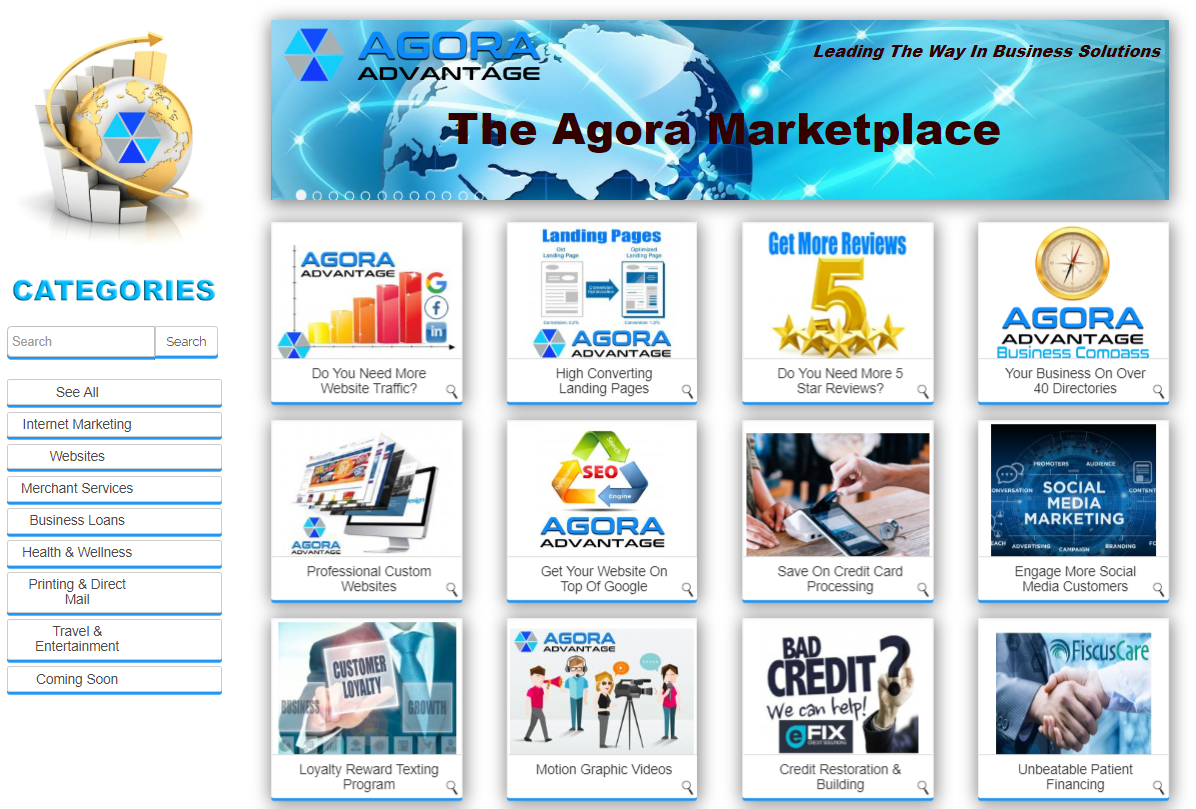 We currently have over 40 unique and powerful vendor products in the marketplace and growing!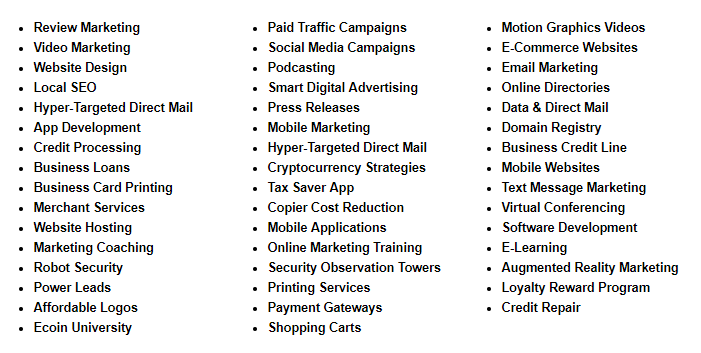 To Access The Marketplace